Roof repairs in Sheffield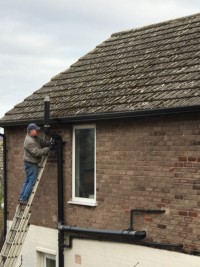 Roof repair and guttering in Sheffield s6 stannington.
Roof repairs.
Your roof protects the entire fabric of your home, with that in mind it's essential to maintain it.
We are Sheffield roof repair specialists, and we even offer a same day repair service. If you get your roof repaired early after you first spot the damage it's usually an easy and cheap fix.
Working in Sheffield and surrounding areas we are specialists in storm damage and insurance claim roof repairs and can even deal directly with your insurance company.
Call 07522424255 for our immediate attention and a free quotation.